Muncie Imports & Classics
Our mission at Muncie Imports & Classics is three-fold;
We take care of your interior
,
We take care of your exterior
AND
We take care of all your mechanical services
.
Established in 1988 at its current location under the ownership of Dr. Charles Bartholome, Muncie Imports & Classics was formerly known as G.W. Bartlett Company, Muncie, IN, established in 1972.

Muncie Imports has grown from one building, specializing in complete Jaguar restoration and professional technical service for most European and Asian vehicles to the occupation of four buildings.

One building hosts a Jaguar Restoration Division and is manned by some of the top technicians in the Jaguar restoration business. Our technicians bring a world of experience and knowledge to restoring any Jaguar to a like-new or better condition from the frame to the chrome.

A second building houses a Paint & Body Division. Our EPA approved paint booth paired with our professional and experienced painters provide our customers with quality and long-lasting results regardless if it is a complete body paint job or repairs to collision jobs.


Yet another houses a Trim & Upholstery Division, heralded as the first Authorized OSJI Installation Trim Shop in North America. This partnership helps us achieve our goal of making your Jaguar look its absolute best.

And the final houses a complete Mechanical Service Division. All mechanical repair needs are provided for most European model cars as well as Asian and classic cars. Our ASE Certified mechanics and our modern diagnostic equipment ensure customer confidence in the quality of repairs made. Our technicians are Bosch and ASE Certified.

Muncie Imports & Classics offers the convenience of all these services at one location.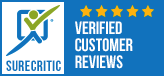 At Muncie Imports & Classics, we will do business in a professional, fair and honest way by making a commitment to uphold the highest standards for our customers, employees, and manufacturers.


Check out our Ebay Store for good deals on parts, automobiles, and other accessories.
Ph: (765) 286-4663
Toll Free: (800) 462-4244
Fax: (765) 287-9551
Email: Mic@muncie-imports.com
4301 North Old State Rd 3 | Muncie, IN | 47303